Krasner in Shanghai; take one
*****My work is featured on the PHOTOGRAPHY OF CHINA web site which is written and curated by Art Historian Marine Cabos*****
$$$$$$$$$$$
I'm not filling you in on the whole shebang and though I'm probably going to write a bit about China, Shanghai, myself, art, the art world and my work I'm just putting stuff up that interests me. I'm going to put up some film, writing, photographs and photographic composites. I am in China for 6 months, returning to New York in November. This first film you see below, was made with my Canon 5D Mark II. No one bothered to tell me it doesn't auto focus and the shake is bad…you can't really walk around with it. I also have a small Canon S100; not much better. Also, I sprained my ankle a few days before I came here, so I'm on a cane and can barely walk which of course is not helping anything AT ALL.
May I please suggest that the film will make more sense if you read my synopsis below of why I am here and what this is about. This 'film' is also my 1st, so take some Dramamine; by the time you finish reading, it will have kicked in. It looks best at Vimeo: http://vimeo.com/42063232
$$$$$$$$$$$
Let me give you some background. 3 years ago I learned that The Swatch Group was buying the South Building in Shanghai (originally named the Central Hotel) across the street from the North Building (now the Fairmont Peace Hotel), that Sir Victor Sassoon built in 1929. This building housed the Cathay Hotel and the Sassoon House where he lived and did business. It's now partly owned by Resorts of Canada, hence the Canadian AND Chinese flag outside their door. Victor came from the Sassoon banking family, who was, according to Wikipedia… "a wealthy bon vivant who worked tirelessly to protect Western interests in the Orient." (That would be Opium.…) "…and helped European Jews survive in the Shanghai Ghetto" extraordinary person…turns out he walked with the aid of two canes from injuries sustained while flying a plane during WWI. OMG….I totally would have loved to meet this guy, and he's Jewish!…Perfect! Oh yeah…he's dead, and he married a nurse. I wonder what THAT was about. Anyway…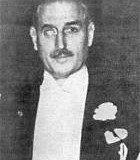 Victor Sassoon
" Sir Victor invited Shanghai's elite to costume parties in the ballroom atop his Cathay Hotel. A 1933 "shipwreck" party had   guests   dressed in odd bits of clothes—one couple was clad only in a shower curtain. Mary Hayley Bell, future wife of actor Sir John Mills and future mother of actress Hayley Mills, stole the show wearing a flannel nightgown and her hair in curlers
Sir Victor had four major passions: beautiful women, thoroughbred horse racing, Chinese art, and photography. The tycoon had one of the finest collections of Chinese ivories in the world. He who had been the victim of prejudice harbored none himself. Sir Victor not only had white lovers, but also Chinese ones, at a time when this was uncommon. He often photographed his conquests in the nude, thus combining his interests. According to Harriet Sergeant's Shanghai, "(physical) sex was a bit complicated because of his accident."   Sources: Stanley Jackson, The Sassoons ( NY: E.P.Dutton, 1968)
…I don't think we can even imagine how fabulous this was. I went over there yesterday, the place is EXQUISITE….art deco, 1920's 30's style…HUGE, 53,8195 square feet, ELEGANT…and Ohmygod, imagine the parties!!!!! Let's see, and his family made the majority of their money from trading Opium….. So in my 'film', in the front of the Swatch building is a plaque that states that the first Opium conference was held at my building….and when you see the image, you will see Victor's massive building reflected in it from across the street.
$$$$$$$$$$$
Somewhere, someone, or maybe something I read on the internet alerted me to the fact that Swatch was buying this building and renovating it for artists residencies in Shanghai. Quite frankly, it was hard to believe. So, I emailed Swatch and was sent the absolutely nicest note in the world telling me that the whole thing was in progress and I should contact them down the road sometime. A year later I wrote them back and received the same lovely response. I waited another year, same response and then I wrote again…and this time, I was told that in fact it was actually going to happen and I should check the web site. I checked the web site once a week for three months and then one day the application was posted. I couldn't believe it. A stunning elegant building on the Bund in Shanghai overlooking the Huangpu River and financial Pudong district (the 'scenes' you see when you see pictures of Shanghai. You see Pudong and you see the famous buildings along the Bund). So I applied. I was sitting in my tiny apartment in Manhattan and checked my email, I got a message from Swatch. I literally froze. I opened the email. I read the first few lines, "We are sorry to inform you that….". I sat back in my chair. My heart sunk, I actually physically felt it sink. I thought, bloody hell, just read the damn thing and get it over with…so I started at the top again and read, "We are sorry to inform you that….you will only be able to stay at the residency for four months not six." !!!!!!!!!!!!!!!!!!!!!!!!!!!!!!!!!!!!!!!!!!!!!!!!!!!!!!!!!!!!!!!!!!!!!!!!!!!!!!!!!!!!  Tears rolled down my face! I was in SHOCK….I felt like I'd won the lottery, in fact even better than winning the lottery…you cannot buy this. I phoned my mother. My mother is from Saskatoon, Saskatchewan, her parents from England. She is VERY proper and her gastroenterologist tells me every time I see him that she looks like an ad for a Ralph Lauren commercial. So I tell this terribly proper 81 year old lady (my father was raised in Brooklyn in the 1920's 'nuff said) what just happened and she screams into the phone, something I have never heard her say in my entire life, she screams into the phone "HOLY CRAP!". Well, that pretty much summed it up.
I have never in my life received such a generous 'award' for lack of a better word. Everything is paid for except lunch/dinner/travel around town. They even covered the visa….talk about amazing. And this place. I mean, THIS PLACE! I am overwhelmed, completely overwhelmed, and so are my friends. It's just tooooooo extraordinarily wonderful. The first morning in Shanghai, I looked out the window and saw the people on the Bund at 6 a.m. exercising with streaming red material flowing past and through them and Chinese music playing. Tears ran down my face I was so happy…it was so beautiful and the massive crazy buildings across the street…it was just extraordinary. I wish I was here for six months, I wish I never had to go back to my tiny studio apartment that overlooks a brick wall on the Upper West Side. But…such is life. If you stay somewhere long enough it becomes the norm. If you drive around in a Rolls Royce long enough, you feel like you're in a Ford Escort. O.K., maybe not.
Here's where it gets really confusing. My building, The Swatch Art Peace Hotel, was built as the Palace Hotel in 1908, on the site of the Central Hotel which was built in the 1850's so I have no idea what this has to do with Victor's place across the street, but I'm pretty sure it does. So, in 1909 they had that Opium meeting to 'publicly' stop Europe from doping up the Chinese, but my guess is, that basically the Chinese didn't want the West taking their money, which of course not only did they succeed in doing, but…now they own us (U.S.A.). Anyway, I have been reading a lot about China, and the similarities between the U.S. and China are rather astronomical. A really interesting youTube video on this concept is by Jeffrey Wasserstrom who is an Associate Fellow for the Asia Society which is based in NYC (I worked there for a couple of months oddly enough, a million years ago).
China in the 21st Century: What Everyone Needs to Know  by Jeffrey Wasserstrom. This is a terrific youTube video where he discusses his ideas on china and he also has a fabulous blog:   http://www.youtube.com/watch?v=PSbsYQttrTs    http://www.thechinabeat.org/
$$$$$$$$$$$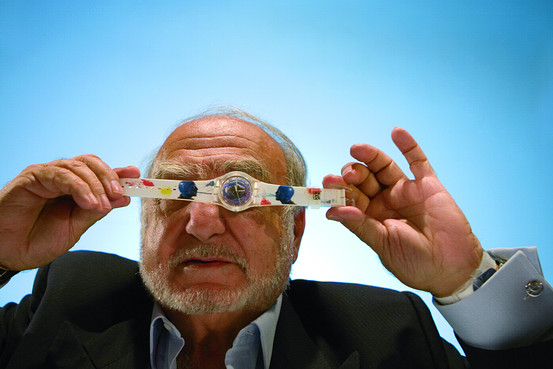 Nicolas G. Hayek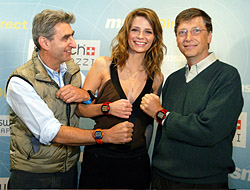 Nick Hayek Jr., CEO of Swatch Group Mischa Barton and Bill Gates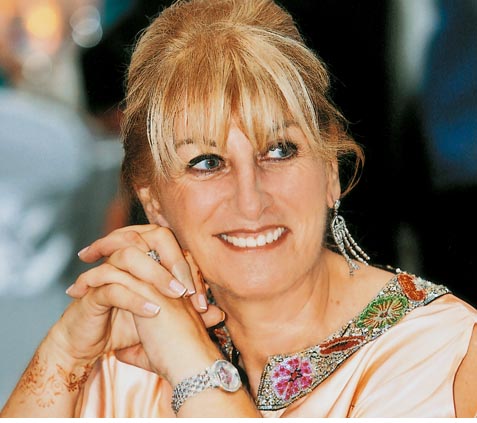 Nayla Hayek Chairwoman Board of Directors
"The rarest resources are entrepreneurial types in top management."  – Nicolas G. Hayek
Anyway….a non sequitur. In 2010, the Founder of The Swatch Group, Nicolas G. Hayek (1928 – 2010) was ranked the world's 232nd richest person with an estimated net worth of $3.9 billion. Hayek basically saved the entire Swiss Watch Industry, and hence, possibly the economy of Switzerland itself, by restructuring operations and repositioning the different brands of the two Swiss watch-making firms ASUAG and SSIH and while involved in that minor project…omg!, what, he got bored, that wasn't enough?!?…. he designed the Swatch (he also designed the European Smart Car). The Swatch Groups policy is to invest their profits in their own manufacturing plant, with the objective of retaining and creating jobs in Switzerland. Now THAT is a BRILLIANT IDEA….HELLO UNITED STATES…CAN YOU HEAR ME……HELLO!!!……OMG. I feel totally at home here. Everything surrounding me in the United States is 'Made in China', I'm completely surrounded by familiar things, right here, right here IN CHINA. Nicolas Hayek's son, Nick, is equally an innovator and brilliant businessman. The Swatch Art Peace Hotel was his vision for the most astounding artist residency, if not the most elegant residency there is on the planet. The artists here are from all over the world and they are FABULOUS. I cannot stress enough how congenial and fun this place is. Also, the staff is wonderful. Everyone is so helpful…BEYOND helpful. Two of the concierges (on different occasions), Wena and Helena, so generously accompanied me to my Acupuncture appointments and stayed the entire time while blood ran down my ankle! If that is not above and beyond, then I don't know what.
$$$$$$$$$$$
Sun Yat-sen stayed at the Swatch Art Peace Hotel
So in 1911 Sun Yat-sen stayed at The Swatch Art Peace Hotel (he wishes…but it was this building), to promote his 'revolutionary cause'. During WWII the building was occupied by the Japanese and in 1952 it was confiscated by the Municipal Construction Department….if you are interested in reading a first hand account of a The Cultural Revolution, Life and Death in Shanghai, by Nien Cheng is a really tremendous book.  http://www.time.com/time/magazine/article/0,9171,1585897,00.html
I'm on the Services to Artists Committee for the College Art Association. Next February, myself, Conrad Gleber and Blane de St. Croix are organizing an event/panel/exhibition/reception entitled: "Art as Social Practice; Activism, Ethics and THE LAW".  You would assume this was a no no for China, but for all they say that Chinese art can't be overtly political or controversial, I find the government to be fairly open. My father, an art dealer himself, had a exhibition up of Lee Savage's paintings done of the signing of the Constitution of the United States and the F.B.I….YES, the F.B.I. came by his gallery and made him take the painting out of the front window because Lee painted Washington with no pants on. …and that was in the 1960's so don't tell me there is free speech in the U.S.A. it is 'controlled', don't believe it isn't. In our 'Public Security Bureau Hotel Regulations' pamphlet it states, "In accordance with the regulations of the Chinese Government any criminal activity such as fighting gambling, drug taking, prostitution, posting any slanderous, hateful and obscene messages or pictures in the hotel are prohibited". I'm not entirely sure what would be considered obscene. If you're interested in Chinese art, a great read is this fabulous book of Chinese contemporary artists by Richard Vine called New China New Art; it is TERRIFIC. And I started to read this book from MIT press by Minglu Gao Total Modernity and the Avant-Garde in Twentieth-Century Chinese Art.  Really impossible to read, you know, MIT and all, and you really have to have all your original brain cells, ALL of them if you get my drift…but I wouldn't say don't…it's a bible of historical analysis of the history of modern and contemporary Chinese Art. It weighs a ton though, which is why I didn't bring it.
$$$$$$$$$$$
Now, my father was an art dealer on Madison Avenue, a block away from the Metropolitan Museum. You might say, gallery dealing is in my blood, but you see, he hated pretentious people and he disliked narcissistic artists. He LOVED the artists he showed though. He LOVED art. But the gallery scene in New York, well, his 'words of wisdom' to me were, "Jenny, never forget….gallery dealers are schmucks.".  Great, coming from an art dealer. Anyway, this exhibition I went to is all about exalting the gallery dealer. Put it this way, if you come across someone in 'The Art Industry' who has real vision, and if they respond to your work, grab onto them and NEVER let them go; the ones who do, are pure genius and who the hell wants to sell their own work anyway, I certainly don't.
    Jean Tinguely at MOMA with Homage to New York while destructing
My first morning here at breakfast, a Chinese artist from Beijing sat down and spoke to me. He told me that in New York he went back to the Museum of Modern Art, over and over again because it amazed him how MOMA, "KILLED ART". That's what he said. And he's right you know. It's a huge massive Banana Republic Art Mall. It's almost impossible to become intimate with the work and block out the sterility of the white cube that houses it. As the artist Jean Tinguely so cleverly stated, "To me, art is a form of manifest revolt, total and complete." His best-known work, was a self-destroying sculpture titled Homage to New York (1960) which was exhibited and destroyed at the Museum of Modern Art. That was when art was really art and MOMA was a warehouse for innovation and inspiration. Art is Revolution, and Jean Tinguely KILLED ART….and he KILLED ART AT MOMA. He is my hero.
$$$$$$$$$$
You will see some shots I took at the first exhibition I've seen here in Shanghai of The Ministry of Culture figureheads at the AGAF: Asia Gallery Art Fair – China – Japan – Korea 'Fine Art Gallery Exhibition" at the Shanghai Exhibition Center. When you get inside the front door of the building there is a plaque explaining the show.  This plaque reads:
(the capital bold letters are mine and there are no typos).
"During the process of art investment and collection, ART GALLERIES undertake the SOCIAL RESPONSIBILITY to EMBODY THE COMMERCIAL and CULTURAL VALUE OF ART, expand the cultural popularization and GUIDE THE PUBLIC APPRECIATION OF BEAUTY. Art Galleries provide not only the art works for art appreciation and consumption but also the cultural events for public participation. Nowadays, most of the Art Galleries have gathered in the cities of Beijing, Shanghai, Guangzhou, Chengdu and etc., where annually over 5000 art exhibitions help with a growing number of participants, which has became the important windows for contemporary art promotion and the well-known cultural trip destinations. Furthermore, the development of ART GALLERY INDUSTRY closely relates to the industries of painting supplies, decorations, packing, exhibition, printing and so forth, drives development of the new industries of design, art licensing, art copying and art derivatives, which positively contributes to optimize the economic structure and transform the industry through innovation.
The government has always been focusing on the field of art and artworks. On one hand, the relevant policies issued for encouraging, supporting and breeding the primary art market, ESTABLISHING A WELL-ORGANIZED GALLERY SYSTEM, helping galleries playing an main role on this market,  GUIDING ART LOVERS MAKING RATIONAL CONSUMPTION and collecting artworks through galleries. On the other side, the government regards the promotion of brands innovation marketing as instrumentality, helping galleries creating communication space, providing exhibition platform through THE ACTIVITY OF SELECTING RELIABLE GALLERIES LETTING more and more ART COLLECTORS ENTER INTO GALLERIES, KNOW GALLERIES, AND DEVELOPING GOOD HABIT OF ARTWORKS CONSUMPTION THROUGH GALLERIES STEP BY STEP.
In recent years, under the continuous development of domestic economy and cultural industry, China's ART GALLERY industry had boomed stably, close exchanges between neighboring Asian countries and an overall image of Asian art have been gradually established. This Asia GALLERY art fair –China-Japan-Korea Fine Art Gallery Exhibition HELD BY THE MINISTRY OF CULTURE in the duration of China-Japan-Korea Ministers of Culture Conference is intended to further promote the cooperation in art market among these 3 countries and to help flagship GALLERIES TO EXPLOIT THE INTERNATIONAL MARKET. The exhibition assembles the domestic top GALLERIES, and more the 500 pieces of artworks will be exhibited together. The audience will appreciate very much exquisite artworks created by both prominent artists and emerging youths such as Takashi Murakami, Kusama Yayoi, Yang Fudong, Feng Zhengjie and Ahao Erjun. It will become not only a visual feast but also A GOOD CHOICE FOR INVESTMENT. We look forward to the GALLERIES for a common effort to SEIZE OPPORTUNITIES, to STANDARDIZE MANAGEMENT, and to BUILD THE PROSPERITY OF OUR MARKET TOGETHER."
$$$$$$$$$$$
I just discovered this blog site by Rachel Marsden who is in Shanghai writing about Chinese art and artists. I'm finding it really interesting to read and it has a lot of information about the art scene here in Shanghai. http://rachelmarsdenwords.wordpress.com/2012/05/03/artists-casting-doubt-tapou-studios/
So that's it for the explanation. Basically what you will be getting here is KRASNER RAW, KRASNER UNCUT. Be afraid, be VERY afraid…I certainly am.