Diary of an Infatuation Junkie© #9
"What I've been Doing for the Past Four Months" Or "Don't try this At Home!"

Short VIDEO of ART INSTALLATION
VENICE BIENNALE ART INSTALLATION from Jenny Krasner on Vimeo.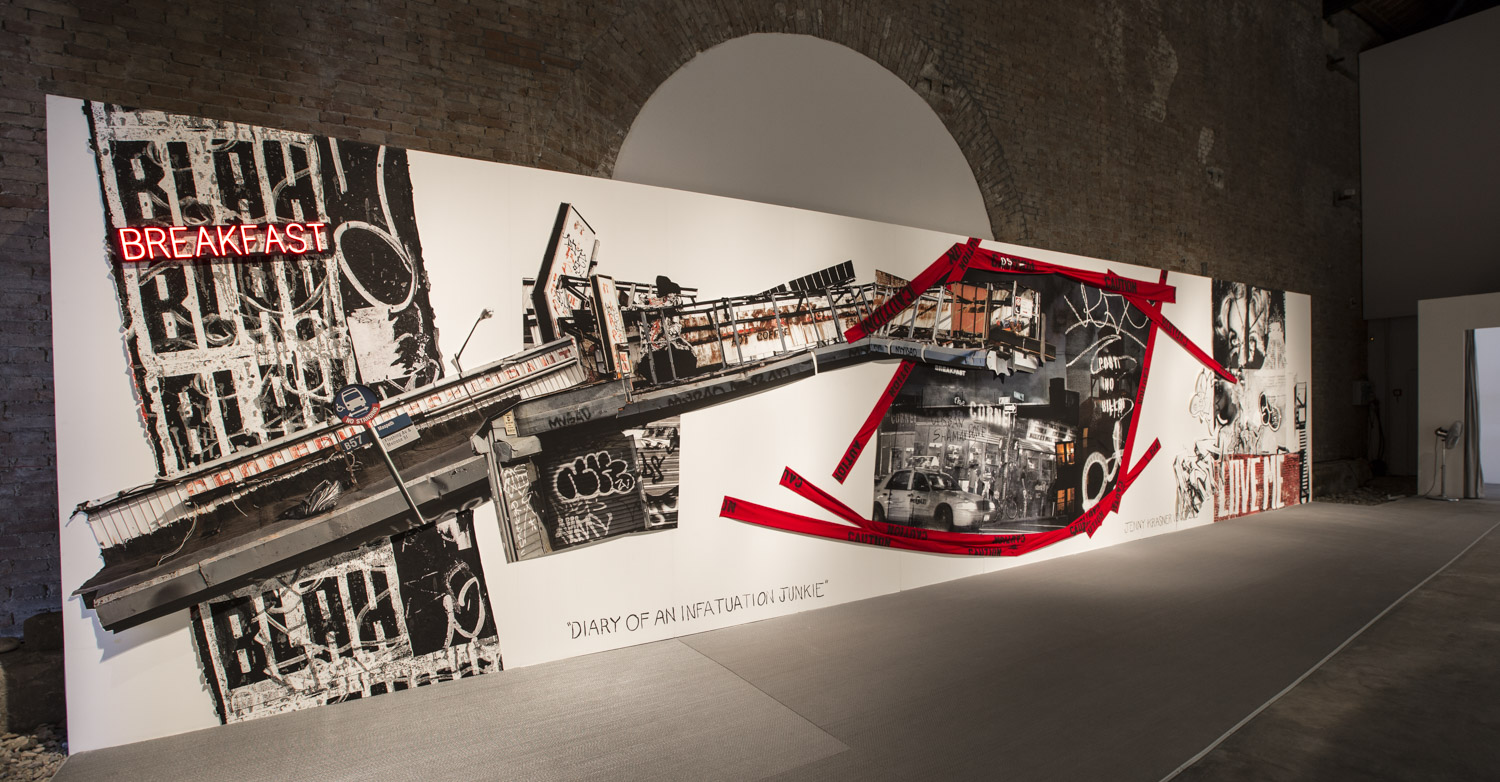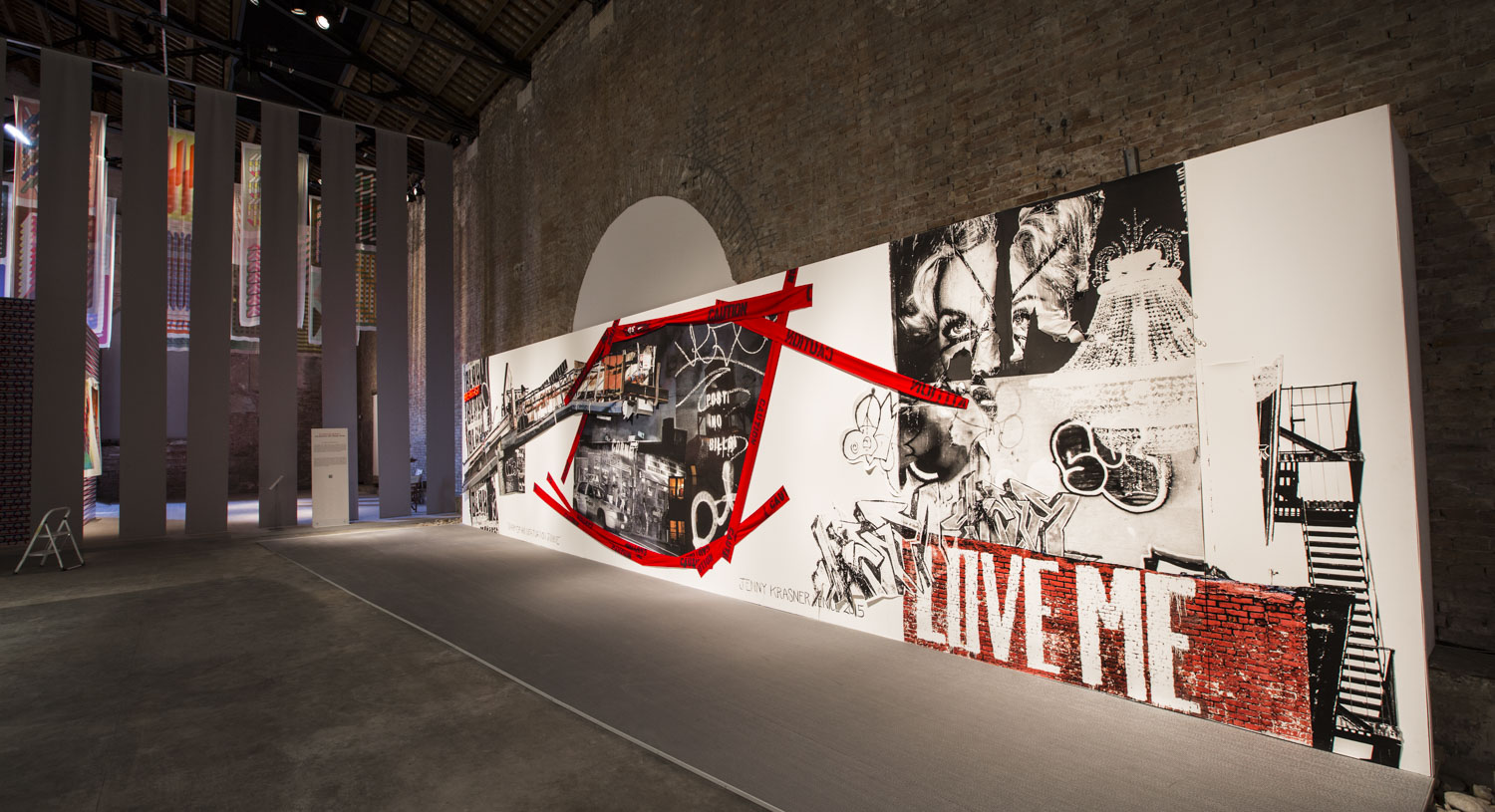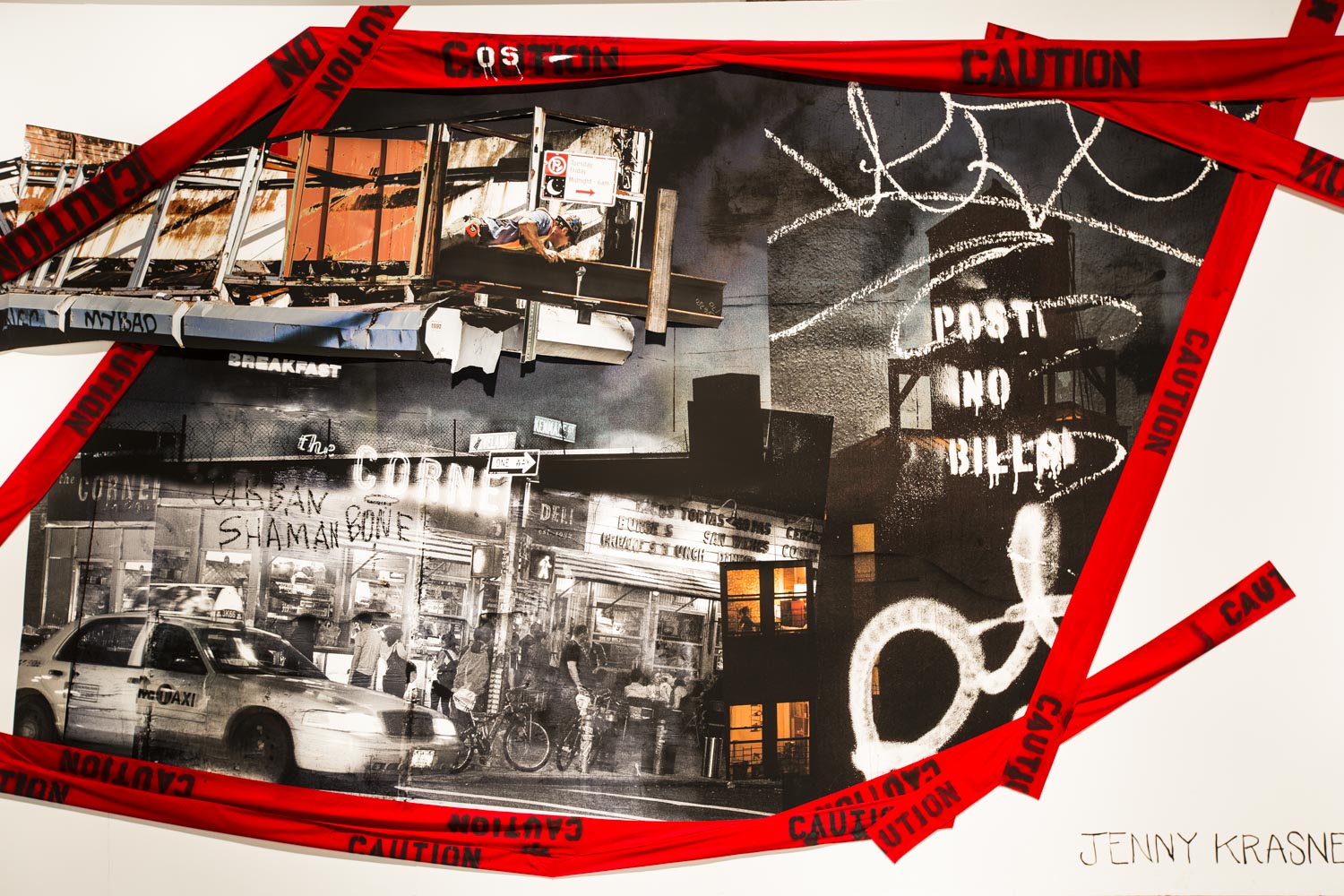 "Diary of an Infatuation Junkie" is the title for my recent body of work. The work concerns the human psyche obsessed in a lifetime pursuit of love, freedom and happiness. We often look outside ourselves to fill this longing, when what we really need is to look within. Through online shopping and dating, we are forever running on a hamster wheel in search of 'true love' or the perfect (fill in the blank), object. We con ourselves into believing we can find happiness through a computer when in fact it winds up controlling us, an obsession and thus a drug we use to avoid facing ourselves and our life. This longing propels us from one infatuation to the next, hoping this person or thing will make us whole. Our fixations remove us from our fears: money issues, criticism of ones self, ones life, ones family and friends, sadness frustration or anger with regrets and the past. We're running after our own tail, which is appropriate, as even in the pursuit of 'the one', if we are not at peace with ourselves, do not need 'an other' to be whole, we will never find what we're looking for. Nevertheless, what often becomes a frustrating and tiring experience can also provide some inspired moments. In the pursuit of fulfillment there exists simultaneously a great pathos as well as humor between human beings; we are all in this together.
This particular human dilemma of a lifelong search for perfect companionship in tandem with social and political issues of the day, has inspired me to create this body of artwork I've titled, Diary of an Infatuation Junkie. Interestingly enough, while working, the gap in my soul is filled, but dissipates a day or two after I stop. Either I continue working or I find myself longing for my 'person' yet again. Once I find 'my person' if I stop creating my work, 'my person' stops filling the gap; A never-ending cycle.
These narrative pieces take their form through printed photographic composites and mixed-media. Using images appropriated from mass culture in tandum with objets trouvés the work is printed as a flat completed piece, cut up to create mixed-media wall reliefs on wooden frames or built directly on the wall as in this Venice Biennale installation.
STORY BEHIND THE SCENES
Arriving in Venice, my indispensable, fluent in Italian, artist assistant (generously donating her time for this project!), photographic documentarian + astounding friend of 30 years, Lise Battaglia, brilliantly got us a motoscafi (water taxi, for the natives price 110 Euro, and quite necessary with the work and luggage) which took us directly (trust me, this is a bloody miracle) to "The Magic Garden" I call it, where I'm staying. The garden is mentioned in an article written by Erica Jong (Fear of Flying) in the New York Times. The Artist Liselotte Hohs and the owner of the cottage I'm staying in which is right smack dab in the middle of the garden, is mentioned by Jong, "Miss Hohs's house looks out on one of the most remarkable gardens in Venice. A deep green bower growing on top of what some say is a former cemetery, it is the site of a number of the best parties in Venice." New York Times Erica Jong Article
Meandering through Venetian canals in such a boat with my artwork, about to be exhibited at the Venice Biennale, was truly one of the most astounding moments of my life. The driver took us past San Marco through the middle of the Canale di San Marco to Dorsoduro, the area we are staying. It was magnificent. The rest of my stay has been on foot and Vaporetto, 'the bus' or sometimes 'the subway' Lise calls it :-) all of which are filled with tourists. Luckily I'm here September/October, not the middle of summer. Jong says winter is the best time and I would imagine it would be; snow, fog and very few tourists. It's astounding to me how completely changed your environment is, when you remove people from it – it suddenly comes alive and makes sense; surprising, that, when it's inanimate. Without people I find it much easier to connect to the soul of my environment.
We delivered the piece on the 6th, giving us only two days to install the entire artwork. We worked up till the 11th hour on the night of the eighth, so much so, that the automatic lights that turn off in the pavilion at night, WENT OFF….but I was staying until it was done, working in the dark, as the opening was the following day.
THE MAGIC GARDEN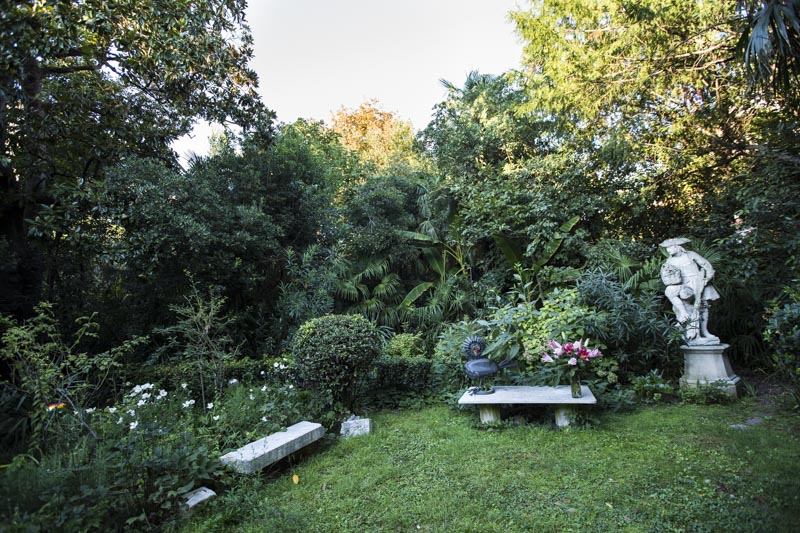 MY COTTAGE SMACK DAB IN THE MIDDLE OF IT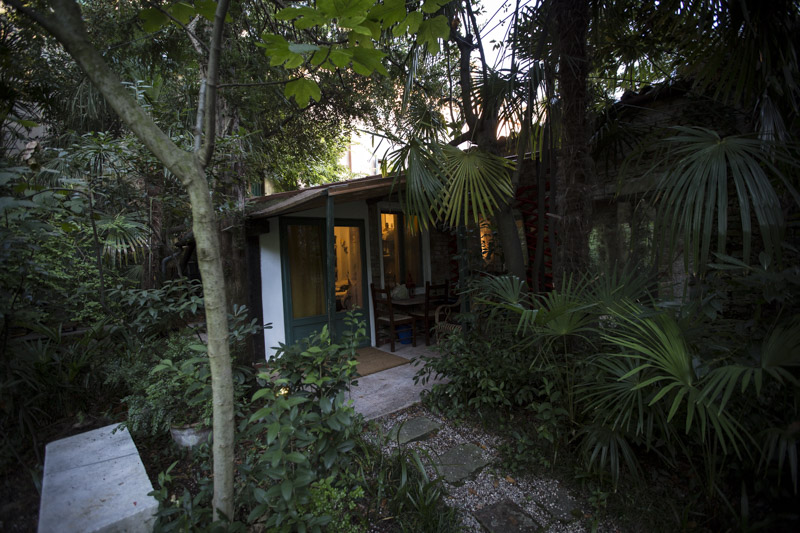 VIEW FROM THE COTTAGE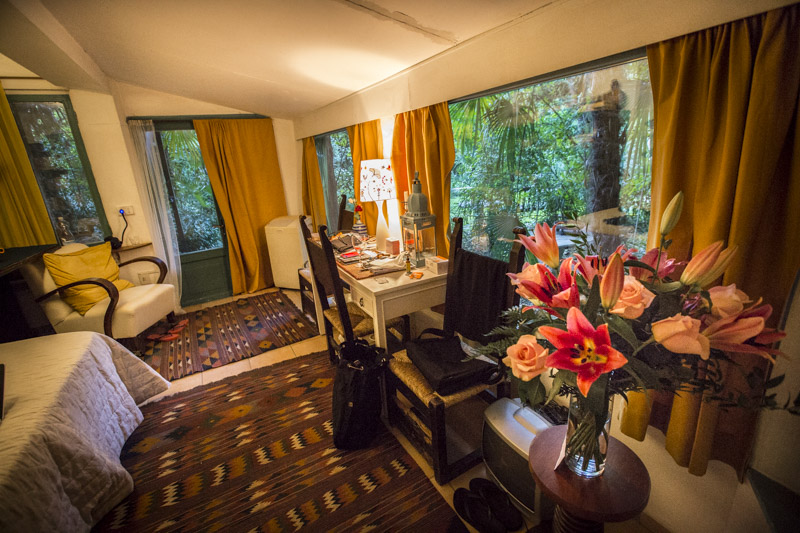 OUTSIDE THE HOUSE
And the iPhone @ night shot :-)

Please "Like" my Facebook page!: The Jenny Krasner Venice Biennale Project
Follow me on TWITTER: Tweets From Jenny Krasner
Or Receive UPDATES from my Studio News:Subscribe HERE to Contact List
Related Images: